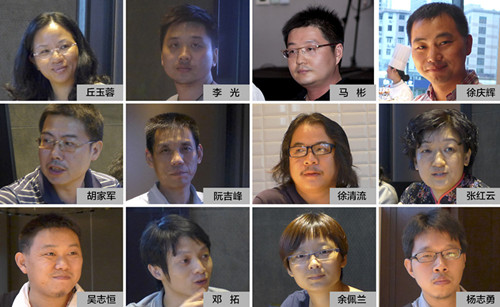 The AALD salon was held in Guangzhou Mandarin Oriental Hotel ,focusing on building a platform for the communication of lighting industry in southern China.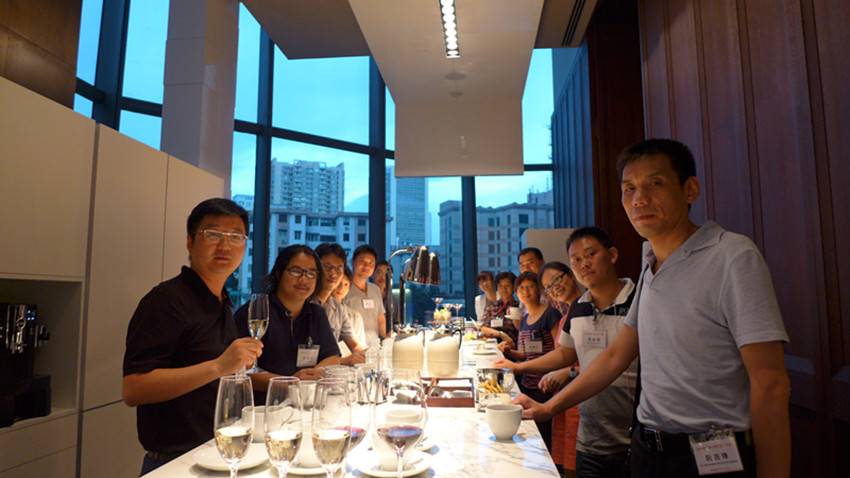 Before the meeting,guests visited the hotel under the guidance of the hotel'staff and expressed their opinions concerning the hotels lighting design.During the meeting,Xu Qingliu,fellow member of AALD ,who was specializing in hotel's lighting design,analyzed the reason why the fashionable and modern Mandarin Oriental Hotel's interior design was in the traditional Chinese style .What's more,he also pointed out that many star hotels'lay out were splendid and spacious, but Guangzhou Mandarin Oriental Hotel was different which unique layout revealing tranquility in Chinese style,adding that the hotel with personalized design will be more and more popular.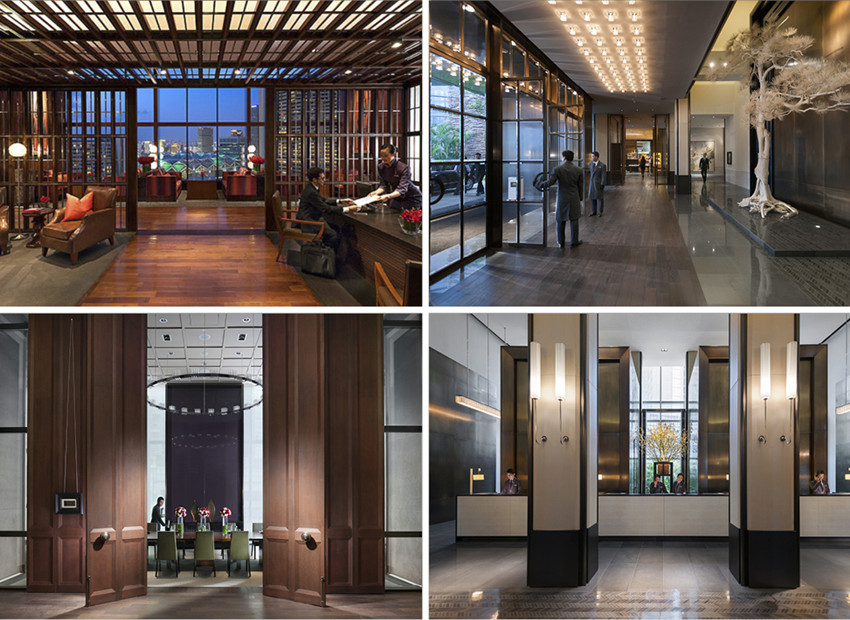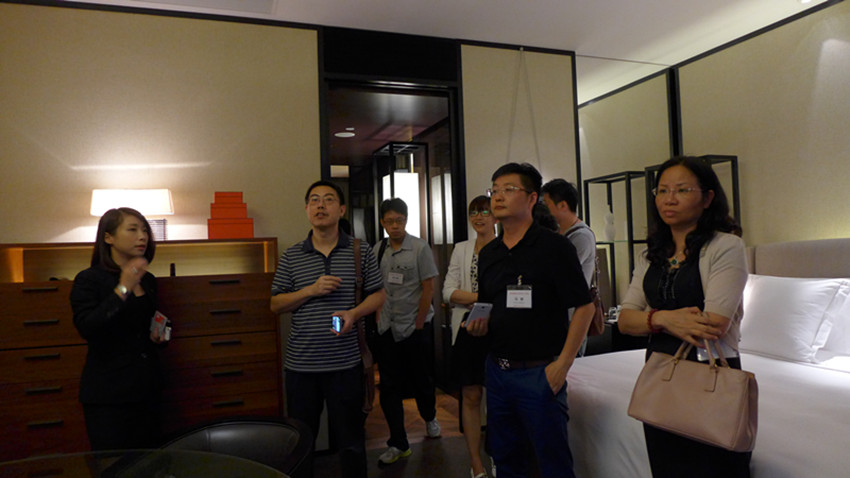 Having a look at the hotel's design
Guangzhou and Shenzhen used to rank top in design industry in China,but now is replaced by Beijing and Shanghai.More over,seldom will Southern China have professional design experts in lighting industry, and its value can hardly compare with northern and eastern China.In this situation,how to improve influence and expertise of designer in southern China has become an emergency. For this,Mabin,Secretary-General of AALD and moderator of the meeting addressed that basing on the principle of profession,cohesion, and share,this salon aimed to build a platform of communication and gathered the local designers so as to advance the development of lighting industry in southern China.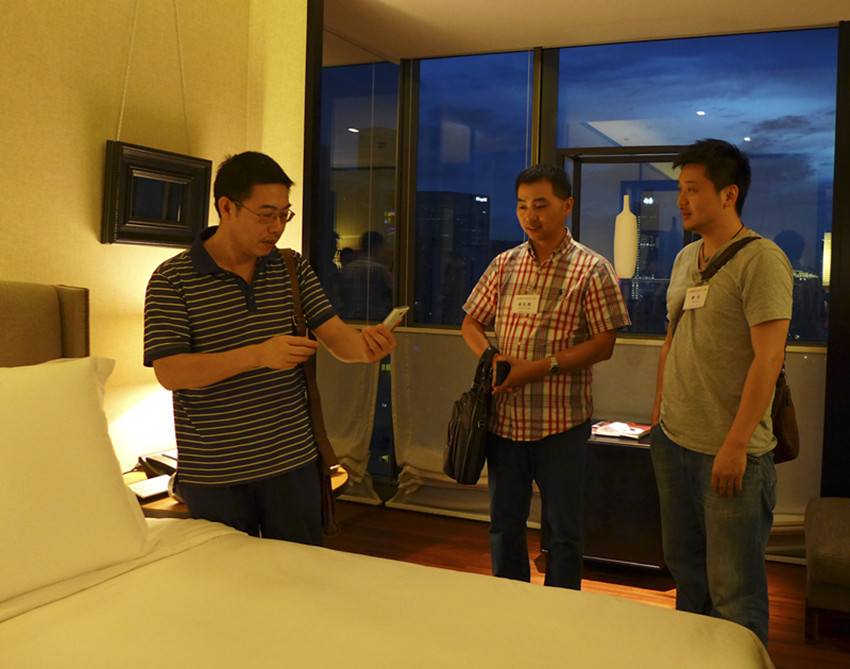 Talking about how to building such platform,design director of Guangzhou CoPa Lighting design Co.,Ltd.,advising that we could use dichotomy to divide the platform into two parts-online and offline.Online platform refereed to traditional Internet, WeChat, microblog while offline was lighting investigation,training,and salon.Established in 2011,AALD has been dedicating to all kinds of offline activities and pledged to ramp up efforts to construct online communication platform at the beginning of this year through set up the AALD WeChat platform.which was to share the cutting-edge lighting information and designing concepts.

When it comes to promoting the development of southern China's lighting, fellow of AALD and presenter of the salon,addressed that southern China's lighting designers should come together and learn from each other through the proform of AALD.Since One finger cannot lift a small stone, together we come is helpful for the development of southern China's lighting design.

At the same time,regarding the designers'problem in southern China,Qiu Yurong,Chief Engineer of Guangzhou Lighting Construction Center,and Zhang Hongyun,general manager of Guangzhou Hope Pro lighting design consultant Co.,Ltd. ,both pointed out the reason directly .Mrs Qiu blamed the problem for the lack of independent lighting design.While Mrs Zhang said that the reason for low price of the designers'work was they know little about self-promotion ,adding that internet media,magazine ,other print media and activities should be fully used for advertisement and promotion.

Yuan Jilong, director of HuaHui Group's Design and Reach Institute ,and Hu Jiajun, general manager of JiaJun Lighting Design Co.,Ltd.,AALD's fellow ,Wu Zhiheng,head of Shenzhen MingTai City Lighting Design Consultant Co.,Ltd.,professional member of AALD,and Yu Peilan,designer of Guangzhou Duolun Lighting Design and installation Co.,Ltd.,and Deng Tuo,design director of Guangzhou HanHua Architects+Engineers Co.,Ltd. all took an active part in discussing.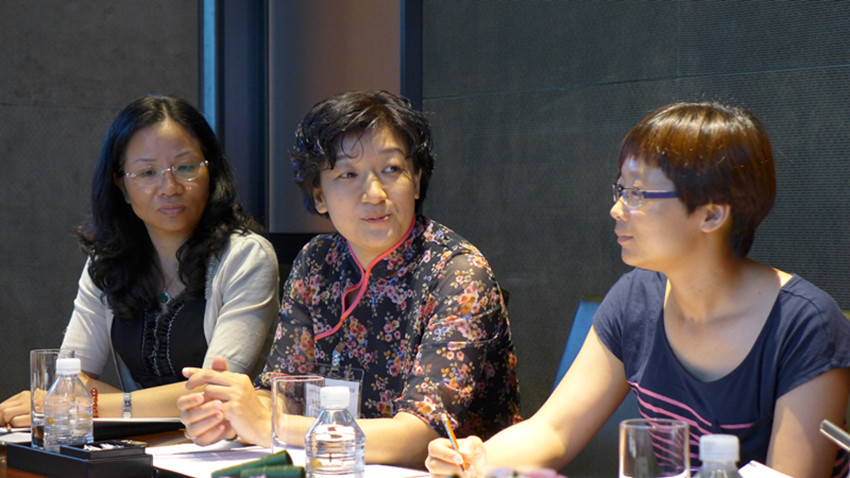 At the end, on behalf of Guangzhou Academy of Fine Arts,Li Guang presented the Asian Lighting which was published by Guangzhou Academy of Fine Arts and AALD,to Yuan Jifeng. This year was the 60th anniversary of College of Education,Guangzhou Academy of Fine Arts which attaches great importance to lighting design in recent years,hence it published the Lighting Design as a textbook .The book,edited regularly according to the standardization of textbook,enlightening with illustrations and pictures,covered a lot of lighting design cases providing by Asian Lighting,which was simple but informative.